11/11/ 2020
Dear Tribe,
In keeping with Avinger ISD's practices to respond to COVID-19, we are notifying all student families that 2 students who are lab-confirmed to have COVID-19 were present on the campus of Avinger High School campus on November 4, 2020. Due to privacy requirements, we will not be releasing the name of the individuals or details that may identify him or her.
The local health department has begun a case investigation and may contact any individuals determined to be in close contact with the infected individual. All students and staff that came into close contact will be directly notified no later than Thursday afternoon. We are trying to reach everyone now. Those that were in close contact will remain off campus until November 19, 2020 to ensure they do not have the virus, so that there will not be any further spread. Students will return on the morning of November 19 if they are symptom free or have not been diagnosed with Covid 19. We will keep you apprised of further updates. While we do not have reason to believe that those who were not in close contact with the infected individual have reason to be concerned, we ask that you, as always, to watch for symptoms of COVID-19.
Any of the following symptoms indicate a possible COVID-19 infection:
Temperature of 100.4 degrees Fahrenheit or higher when taken by mouth;
Sore throat;
New uncontrolled cough that causes difficulty breathing (or, for students with a chronic allergic/asthmatic cough, a change in their cough from baseline);
Diarrhea, vomiting, or abdominal pain; or
New onset of severe headache, especially with a fever
If you or any member of the Avinger ISD community does begin experiencing any of these symptoms in a way that his not typical, we encourage you to contact your physician. We encourage anyone in the Avinger ISD community who is lab-confirmed to have COVID-19 to please notify our school by contacting 903-562-1355.
Students are expected to work from home each day and turn in assignments on a daily basis.
If you have any questions or concerns, please reach out to the superintendent's office or visit our website at avingerisd.net
Sincerely,
Jacquelyn Smith
---
If your child is quarantined, know the following:
Daily lessons will be delivered in Google Classroom. Students are to check for assignments multiple times as some may be added in the evening.
All our technology is currently working. Students may turn in assignments multiple ways- Classroom, take a picture and email or text it, print and deliver to school, fax, etc. Each child has been trained to use the technology. Remember, that turning in work using Classroom or by email is the preferred way; however, any way will work. Students must notify the teacher if is returned in any way other than Classroom or email.
Tech support is available. Call the school or email help@avingerisd.net.
Just a few tricks tech tips to know:

Student must use only the school email/accounts for all features to work.
Students must use a school device to lessen the chance of tech issues.
Student may have to login in multiple software to be able to run the device. They should know how.
Chromebook sync must be turned on (it should be already).
If a student is working offline on an assignment, they must NOT close the browser tab or power off the device in which they are working until they connect to Wi-Fi and sync the device. Work will be lost if they close the device or browser before the device connects and syncs.
In addition to work, student must turn in a Daily Attendance Check in Classroom to be counted present for each class that day.
Kami is an editing program on the student's device that allows them to edit pdf.
Ms. Frost (math) is trying to give paper assignments to students before the end of the day. They will access instruction that explains paperwork in Classroom. They can then turn in paper work by one of above methods when completed.
Student must contact his/her teacher if they have questions or issues.

In the event technology fails, let us know immediately so plan B can be implemented. See our asynchronous plan on the Avinger ISD Covid-19 website tab.
If you are in need of meals for anyone under 18, call the day ahead and arrange pick up.
Remember, we are all in this together. We are stronger when we support each other. Thank you for all your support!
Should you have any questions, please let us know.
Love our TRIBE!
_______________________________________________________________________
Please click the link below to view the Avinger Student Council Veterans Day video.
https://drive.google.com/file/d/1fE5bTdGnBR9BhG9JYJ90X-kUlkXdfcsd/view?usp=sharing
______________________________________________________________
All Basketball Games canceled until December 4, 2020.
__________________________________________________
DEAR PARENTS: You are Cordially Invited to Attend Avinger ISD's Annual Title I/Parent & Family Engagement Meeting Two Sessions Available: (both sessions have the same information; you only need to attend 1!) *Click the link to the Zoom meeting you would like to attend. You will be directed to the virtual meeting.
Session 1: Monday, November 9, 2020 6:00 PM Virtual Meeting - ZOOM Link:https://us02web.zoom.us/j/85410086565?pwd=VVVRT280QWRNMDJYVUJ4R1l4ZGtidz09
Session 2: Tuesday, November 10, 2020 8:00 AM Virtual Meeting - ZOOM Link: https://us02web.zoom.us/j/88507052226?pwd=S0ZHSXo0N0FsWmxzbVNtck9vM1ltZz09
Tuesday Agenda Items: I. Title I Program Presentation II. Review and evaluate last year's PFE Policy and School-Parent Compact III. Jointly develop PFE Policy & Compact for the current year IV. School's Curriculum, Academic Performance V. Comments, Q&A Questions?
Please contact Amanda Bickham at 903-562-1355 or abickham@avingerisd.net
____________________________________________________________________________________________
Avinger Indians 2020-2021
Dear Tribe,
Thank you for diligently keeping students home that have symptoms of Covid-19 or have had close contact with a lab-confirmed case of Covid-19. Right now, the Covid-19 count is 0 at Avinger ISD. Please do not let down your guard! We are following the plan at Avinger ISD. All of our staff is doing the best we can do to implement and follow safety measures. Ex: Staff are even cleaning their own rooms between classes. We are trying not to bring Covid-19 in the building. If it does enter, we are trying to minimize the spread by all the safety measures we have put in place. For more information, check out our Covid-19 tab on our website avingerisd.net.
I know that Covid-19 exists in Cass County, even Avinger, Texas. For that reason and based on current Covid-19 guidance, we must take some precautions especially for gatherings during basketball season.
Home Games
Each player will receive five tickets for every home game. These tickets can be given to whomever the athlete wishes. It is the responsibility of the player to see that each of his/her tickets are handed out as soon as possible. Each person, regardless of age, must have a ticket to be admitted into the gym. The ticket does not serve as payment. Payment will still be required to enter at the gate. Tickets will be taken up when payment is made.
Homecoming
Homecoming will be on Tuesday, January 19, 2021. We will have a homecoming court for our students. There will be no other homecoming festivities.
Away Games
Our basketball district administrators met and made the decision to house limited visitor guests. Each basketball player will get 1 ticket except 8th graders and seniors. 8th graders and seniors will be given 2 tickets each. The ticket(s) does not serve as payment. Payment, as well as a ticket, will still be required to enter at the opponent's gate.
Courtesy
If you know you are not going to utilize your ticket(s) you may give them to someone whose family is bigger than 5 and needs extra or the student may return it/them to the office of the superintendent to be distributed among larger families.
Masks
All persons 4 and older will be required to properly wear a mask. The only exceptions are those who are exempt from wearing a mask due to a health condition. Masks may be removed while eating or taking a drink. All coaches and players are expected to follow UIL rules.
Seating
Avinger ISD recommends families sitting together. All group seating should be at least 6 feet from the surrounding groups. Students should sit with their families unless they are players. Players may sit with team as long as masks are worn properly.
Basketball is a long-standing tradition for Avinger Indians. We wish to continue allowing guests to watch the games; however, please remember that for the 2020-2021 basketball season, the goal is for our players to complete this season hopefully surrounded by family or loved ones. To do that, we must view the games not as a social event but as a student competition. Please, stay seated with your family and watch the game unless a necessity arises. Help us protect our students and staff as well as others attending the game.
Once again, thank you for protecting Avinger ISD.
Exiting
Anyone that is not a player will exit the building immediately after the game. Players will be released after guests have exited. No one is allowed on the basketball court.
Thank you for your understanding. LET'S PLAY BALL! GO INDIANS!
Note: It is understood that people may disagree with the set forth plans; however, respect is expected. Everyone involved is doing what is believed to be best based on guidelines from CDC, TEA, UIL, and other important organizations. If you feel the need to express your concerns with the plans, please email help@avingerisd.net. Someone will reply at a later date. Our staff will be working during games and not have time to devote to lengthy discussions.
---
*GREAT NEWS-BEGINNING NOVEMBER 2, 2020-
AVINGER COMMUNITY CHILDREN WILL EAT FOR FREE!*
AVINGER ISD WILL SERVE UP GOOD NUTRITIOUS MEALS FOR LOCAL CHILDREN FOR THE REST
OF THE 2020-2021 SCHOOL YEAR!
Bringing healthy meals to AVINGER SCHOOL will ensure the children will
STAY healthy and be READY to learn.
AVINGER ISD will connect children 18 and younger, no cost meals for the remaining of the 2020-2021 school year. The Summer Food Service Program (SFSP) is a U.S. Department of Agriculture nutrition program administered in the Lone Star State by the Texas Department of Agriculture (TDA). Due to Covid-19, the SFSP will be extended to our community beginning November 2, 2020 until May 27, 2020.
"Avinger children need to maintain good nutrition year-round so they can learn, grow and succeed in life," said Jackie Smith, Superintendent. "These healthy meals are vital to nourishing young Texans."
Beginning November 2, 2020, all children 18 and younger will be eligible to eat free breakfast and free lunch. On campus, Avinger students will be able to access both meals for free. If you have a child in the community that is not attending Avinger School, that needs a FREE breakfast or FREE lunch meal you must call the school the day before the meal is needed in order, to arrange pick-up. Then the next day, the meal can be picked up at Avinger ISD, 245 Connor Street, Avinger, TX, via our Curbside Service!
Avinger ISD is one of the nonprofit organizations partnering with TDA to serve meals across Texas. Families are encouraged to use these three tools to find a meal site anywhere in the state:
Call 2-1-1 to speak to a live operator

Visit www.SummerFood.org for an interactive site locator map

Text FOODTX or COMIDA to 877-877
Organizations partner with TDA to serve meals in areas where more than 50 percent of children are eligible for free or reduced-price meals in the National School Lunch Program. Eligible sponsoring organizations include schools, faith-based groups, nonprofit summer camps, government agencies and other tax-exempt organizations. All meal sites must be sponsored by an organization that has a contract with TDA.
Meal sites help children succeed by providing the nourishment they need to attend school in order to thrive.
If you have any questions, please call Mrs. Amanda Marshburn at 903 562-1355.
Sincerely,
Jacquelyn Smith, Superintendent
In accordance with Federal civil rights law and U.S. Department of Agriculture (USDA) civil rights regulations and policies, the USDA, its Agencies, offices, and employees, and institutions participating in or administering USDA programs are prohibited from discriminating based on race, color, national origin, sex, disability, age, or reprisal or retaliation for prior civil rights activity in any program or activity conducted or funded by USDA.
Persons with disabilities who require alternative means of communication for program information (e.g. Braille, large print, audiotape, American Sign Language, etc.), should contact the Agency (State or local) where they applied for benefits. Individuals who are deaf, hard of hearing or have speech disabilities may contact USDA through the Federal Relay Service at (800) 877-8339. Additionally, program information may be made available in languages other than English.
To file a program complaint of discrimination, complete the USDA Program Discrimination Complaint Form, (AD-3027) found online at: How to File a Complaint, and at any USDA office, or write a letter addressed to USDA and provide in the letter all of the information requested in the form. To request a copy of the complaint form, call (866) 632-9992. Submit your completed form or letter to USDA by:
Mail:
U.S. Department of Agriculture
Office of the Assistant Secretary for Civil Rights
1400 Independence Avenue, SW
Washington, D.C. 20250-9410
Fax: (202) 690-7442; or
Email: program.intake@usda.gov.
This institution is an equal opportunity provider.
____________________________________________________________
Friday - January 15th and 29th
Friday - February 12th and 26th
____________________________________________________________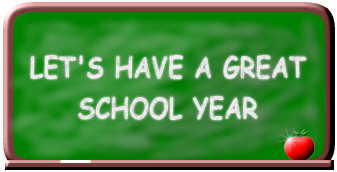 AVINGER ISD OFFICIAL SCHOOL HOURS
REGULAR SCHOOL DAYS
(MON.-FRI.)
7:45a.m.-3:35p.m.
In-Person instruction will begin Monday, August 17th at 7:45 a.m.
Remote Learning instruction will begin tentatively Wednesday, August 19th at 8:00 a.m.
_______________________________________________________________________________-
BELL SCHEDULE: FIRST BELL 7:45 a.m. DISMISSAL 3:35 P.M.
CAR RIDERS: PK-K 3:30 p.m. 1st - 12th 3:35 p.m.
______________________________________________________________________________
Parents of Avinger ISD Students
Avinger ISD is dedicated to planning for the safety of our students, staff, and community for the 2020-2021 school year. We are working hard to ensure plans are being prepared to have a safe, healthy school.
Because of the new protocols, parents will not be allowed in the school on the first day of school.
Buses will start arriving and unloading each day at 7:30 a.m. School doors will not open until 7:30 a.m.

If your child is a car-rider, please help by being on time for drop-off and pick-up.

In the afternoon, please arrive promptly to get your child. Students who are left will not be allowed to re-enter the building due to end of day sanitizing.

Students need a reusable water bottle or bottled water. Please print his/her name on the bottle.
Be sure your cell phone numbers and emergency contact numbers are up to date at all times.

In order to receive important messages from the school, please have a functioning voicemail.

Lockers and covey holes will not be allowed at this time.

To reduce the risk of spreading the Co-vid 19 virus ,we ask if you are ill or feeling sick ,please do not come to the school. While at the school please social distance yourself 6 feet from others.

Our staff will be completing a self-pre-screen each morning. Check your child/children each morning for signs of Co-vid 19 before sending them to school to help us keep students well.
__________________________________________________________________________________________________-
Parents if you have a few minutes please fill out 2020-2021 Avinger ISD Remote or In Person Commitment Form
Click here:
https://forms.gle/t1RtqvEoMSMgseQL8
---
Cass County Judge received notice from Texas Division of Emergency Management that as of July 12, 2020 CASS COUNTY in no longer exempt from GA-29. Mayor of the City of Avinger has made the request we all wear masks in the City of Avinger.
Note: This means, in accordance with the governor's orders, we are expected to wear masks. IF you need more details, please email us help@avingerisd.net
Remember: We, as adults, are role models for children. To keep our tribe safe we must love one another, put aside our opinions of what works and doesn't work, have faith, and work together to slow the spread of Covid-19
.
If we are positive, the children will likely be positive.
Please start working with your child on proper mask wearing.
This PSA is NOT meant to start controversy. Please refrain from controversial comments to this post.
________________________________________________________________

ASVAB Test – Juniors – September 22, 2020 – 9:00 a.m.
Senior FAFSA Night – October 8, 2020 – 5:00 p.m.
PSAT Test -Sophomores – October 14, 2020
To
---
January 20, 2021
May 12, 2021
All will begin at 10:00 a.m. and end at 2:30 p.m. in the Library
_______________________________________________________________________________________________________________________
Avinger ISD
245 Connor St. Avinger, Texas 75630
Phone: 903 562-1355 Fax: 903 562-1271
Avinger ISD is currently seeking children to patricipate in our
PRE-K & Kindergarten Program.
To be eligible, a child must be 5 years of age as of September 1, 2020.
Note: If you live outside of the Avinger ISD boundaries, you may apply for transfer.
REGISTER/APPLY NOW
Limited spots are available.
Call 903 562-1355 or email Kelli Moore – kmoore @avingerisd.net for more information
_________________________________________________________________________________________________
Parents if you have a few minutes please fill out our Parent Survey at this link:
https://forms.gle/MTVjaZLQWXiakAcy9
---
Parent Gradebook Portal
https://txeis08.txeis.net/ParentPortal/login?distid=034902
Student Gradebook Portal
https://txeis08.txeis.net/StudentPortal/login?distid=034902